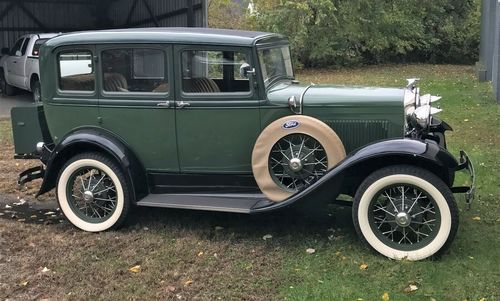 Classic cars and all of the nostalgia and excitement their presence bring to collectors face a tough future with valuations and market demand. A hard truth to face, the audience of buyers have been pivoting for years. The average age of those attending car shows today and buying classic cars is topping 60+. What does this mean to the markets of not only classic cars, but parts and accessories too? It means the outlook for price trend is decreasing, the financial return of those classics are also trending down.
Which cars are the classics that are holding strong demand and price? The "muscle cars" like Chevelle, Nova's, Mustangs and Corvettes and some really hard to find beauties of the past provide the most likely desired choices. These models appeal to American buyers as well as overseas enthusiasts. If a seller is able and willing to ship overseas, selling the vehicle to an overseas buyer offers a solid change at a respectable return. The shipping rates are reasonable for this service which often makes this the best option for sellers.
For the classic cars that are not as rare or less desirable, is it time to sell? The answer to this question depends on your motivation for owning your classic, or your collection of classics. Was it an investment? If you are like many, those classic cars are one type of retirement account. If you purchased a near classic at a low price 20 years ago and have seen the value of your car climb, you may be in a strong position to sell your car(s) over the next few years and cash out while the market still has buyers with disposable income.
The wealthy investors of today are likely still going after barn finds, to restore from frame up or looking to complete their collection list with strong deals from struggling sellers. In my world of marketing, the price can speak to a strong number of buyers. If you price it high, have a strong reason it is worth the price, wait out all the low-ballers until you get the price you want.
Did you purchase your classic car due to the sheer love for the automobile you chose? If this is the case, my advice for you is to enjoy your car in all the ways you can from cleaning it, to driving it, and maybe showing it at a local car show. Even during this Covid19 pandemic, car show attendances locally in Indiana are strong. As the heartbeat of America, the sweetest population of people who attend these car show events have formed a band of brothers whose bonds and conversations fuel their soul connection to the cars they own. It is really a privilege to have the ability to assist owners with selling their classics, and over the 14 years of selling for clients those days of meeting classic car owners have been some of the best work days of my selling career.
In 2017 I had a gentleman come to me to sell his Pantera. It has low miles, a few interior modifications, and was truly a gem. He had a local buyer interested in the car at $45,000. I spoke to a dear friend of mine who owned 2 and let me know he didn't believe it was worth more than $55,000. I did the research. I felt solid at $60,000. Within 48 hours of listing the car, we sold it for $77k and shipped it to California.
Is it a good time to repair, restore or recondition your classic car? It certainly depends on your motives. It goes without saying, no matter what condition your car is in, there is a market for the car. I recommend those who intend to sell their "project cars" to wait until the fall to market them. A father - son project for the winter and having a goal to have it ready to enjoy in the spring, or sell when the market is up for buying are both solid goals. For all other classic owners, build a strategy for your classic and have as much work done that makes financial sense. If you are keeping the car regardless of market trends, repair it to the dollar amount where you are comfortable. If you are staging it to sell, then take care of the big issues such as under body rust, large rust areas (I recommend full metal replacements on any really damaged panels), and certainly any floorboards that have rusted through the metal. Don't forget to inspect your trunk and under the carpeting too. Keep those receipts documenting improvements in case at the time of selling a buyer asks for them.
It is likely that many collectors will, no matter what, never want to sell any of the cars they own. The owner plans to pass them on, eventually regardless of the interest or intentions of the person inheriting the cars. Selling classic cars for many years now, I have seen that personal connection to classic cars in an exceptional, humbling way. A soul connection isn't just for your spouse or significant other, I have seen adults in tears looking at a car in remembrance of days gone by. Myself included, when shopping for a 1997 Cobra Mustang Convertible for a second go-round of buying, I envisioned my adult kids sitting in the back seats as 6 and 7 year olds. I remembered a day when they wished I had a soccer mom van! The convertible top down, it was often tough on my son to see his Gamboy screen, and my daughter had issues with pages of her book flipping in the wind...all smiles for me today and wonderful memories! The car I chose in late 2017 was a 1998 Cobra, similar to my 1997 model of late, but luckily in much better condition and less miles. I won't lie, I can feel a bit old for it at times, but the sound at startup, the feel of the power and handling in curves, keeps me focused on the great muscle car feel and the reliability of a modern classic version. Ford Mustangs are super cool, high performance crossing with dual exhaust hits my 80's girl LOUD and obnoxious side too!
Growing up with my family's influences, the sticking point in my memory was staring at my uncle's 1968 Chevelle SS convertible, bright red with racing stripes down the hood; I was approximately 8 years old. The look was a show stopper, the sound was music to my ears. Country girl at heart, the love of a vehicles dual exhaust is still in my soul as today, whether it's my Dodge Ram Hemi with dual exhaust, or my V Star 1100 Custom motorcycle (red paint, silver flames and exhaust that makes cracking the pipes just a small part of the overall ride that I would never want to give up) is my go to for stress relief! Growing up, my uncles and cousins were constantly bringing home semi trucks, pickup trucks, motorcycles, and all varieties of cars to trick out. I always felt a sense of wonder with each one. It has been a great experience selling these types of vehicles and classic cars as part of my business model, Cardinal Selling Services. I always worked hard to find the information the buyer looks for that made our ads stand out. There's no denying hard work generally pays off.
Our business model has evolved away from classic cars over the last year, and moved more into Business to Business. Yet I do still personally work to bring buyers and sellers together. For more information about classic car selling, valuations and advertising tips, send me an email at vicki@cardinalss01.com . Like, Follow and Share us on Facebook.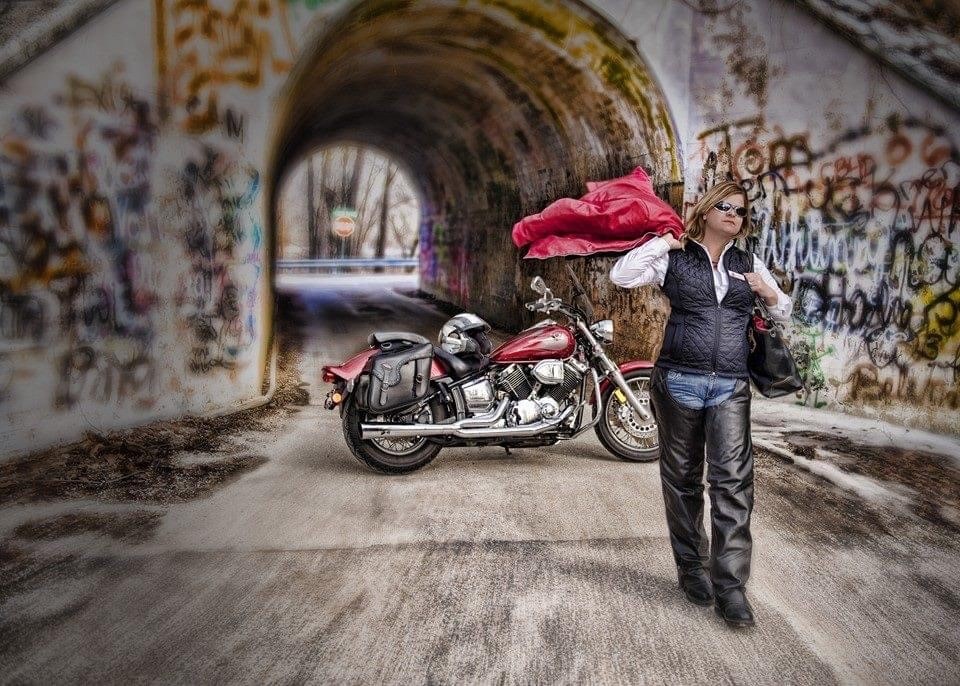 Recent Posts
Entering the last half of 2020 may give many business owners unsettling, aggravating thoughts a …

Dr. Lancesa Clausheide Victoria Wiederkehr There is no better time in business …

Classic cars and all of the nostalgia and excitement their presence bring to collectors …